Indian weddings are renowned for their opulence, grandeur, and vibrant celebrations that span several days. Janki and Krishna's wedding was no exception, as they embarked on their journey of love at the magnificent Gaylord Palms Resort in sunny Orlando, Florida. As wedding planners, we were thrilled to be a part of this extravagant affair, which began with a dazzling Mehndi event and continued with a mesmerizing Garba Night, both filled with rich cultural traditions and striking decor. This wedding was so amazing – we're breaking this up into two separate blog posts to cover all of the details.
The wedding weekend kicked off with the Mehndi event, held in the stunning St. Augustine Atrium at Gaylord Palms Resort. This tropical paradise was transformed into a whimsical wonderland, adorned with lush palm fronds, large Monstera leaves, and a touch of disco ball sparkle. The choice of this location, nestled amidst the resort's lush gardens and waterfalls, provided an enchanting backdrop for the celebrations.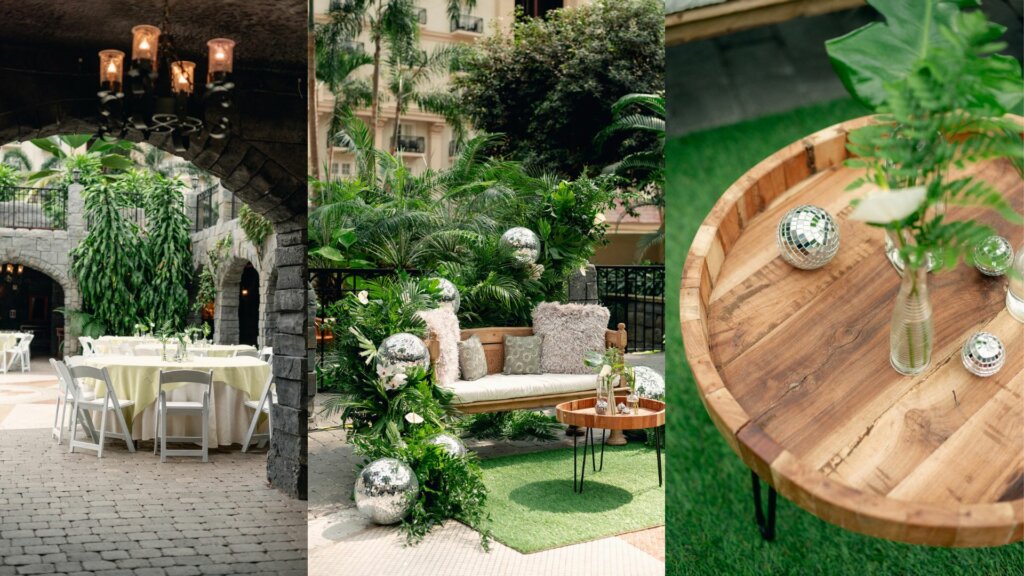 Janki, the radiant bride, graced the event in a breathtaking lavender ensemble designed by Vvani by Vani Vats. Her attire was a true testament to traditional Indian fashion's elegance and modern flair. Meanwhile, Krishna, the dashing groom, looked dapper in his coordinating light blue outfit by Purusham, perfectly complementing the lush surroundings of Gaylord Palms Resort.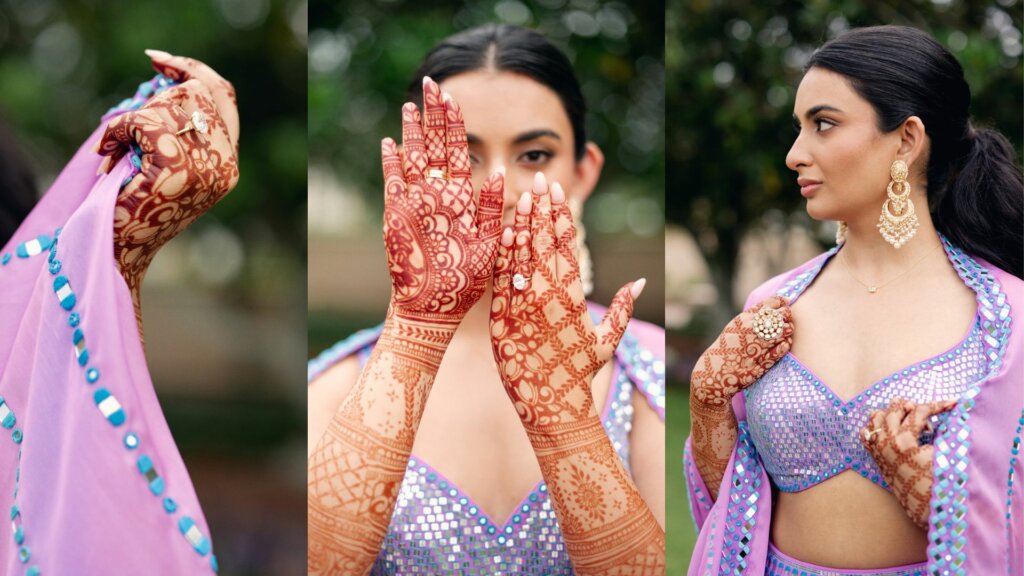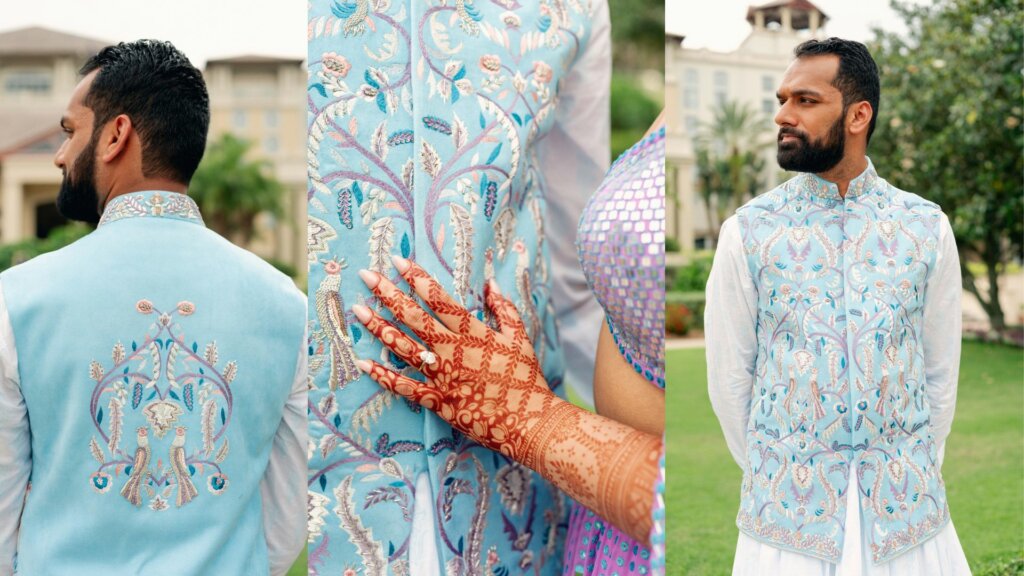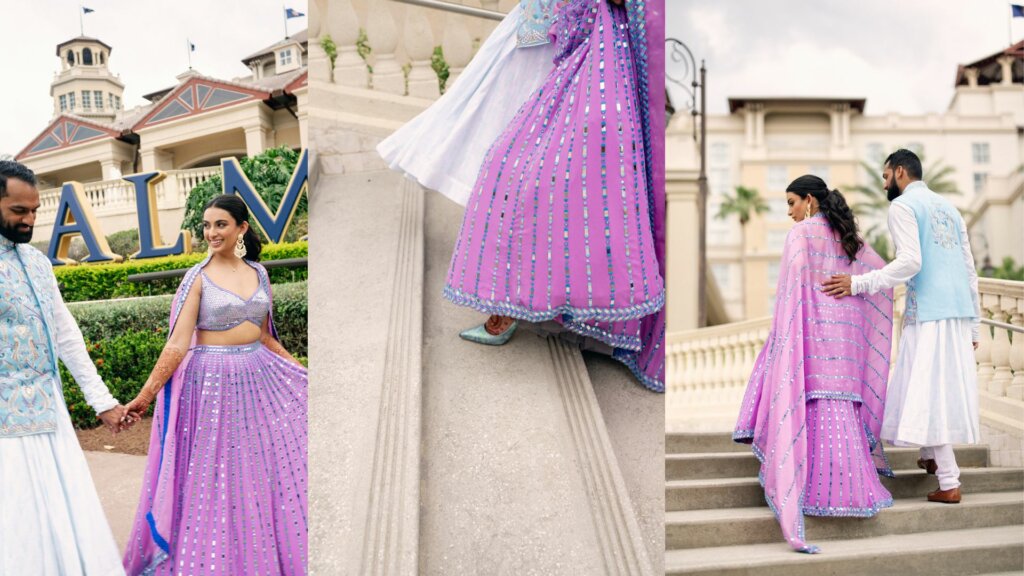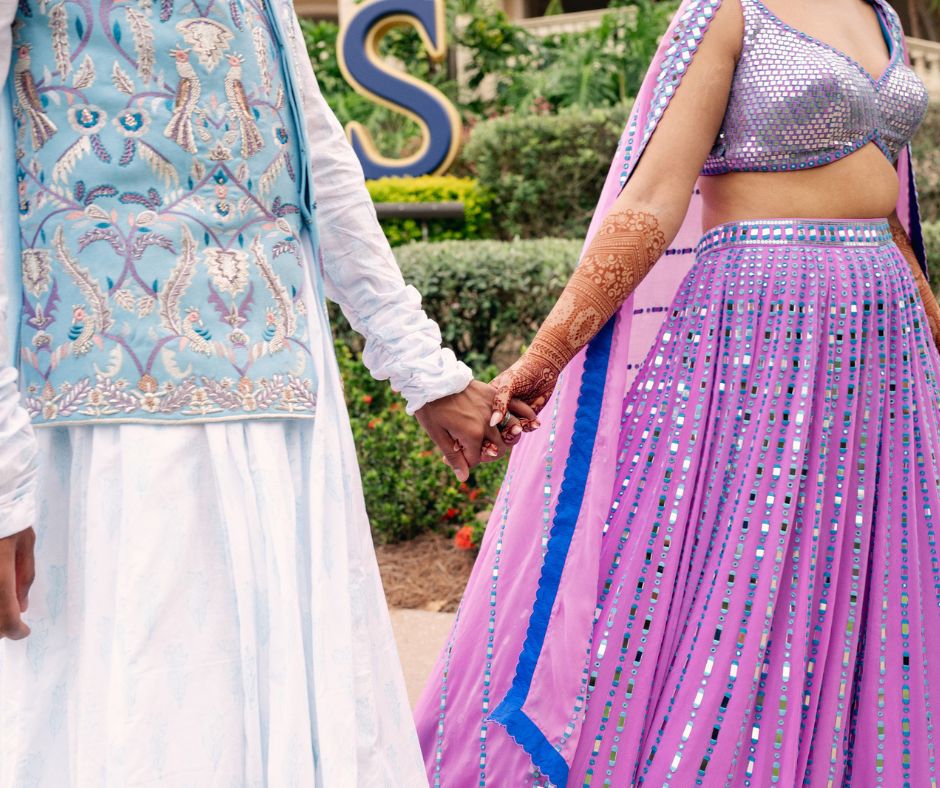 Mehndi, the art of henna application, holds deep cultural significance in Indian weddings. Beyond its aesthetic appeal, it symbolizes love, joy, and the union of two souls. It is also believed that the darker the henna stain on the bride's hands, the stronger her bond with her husband will be.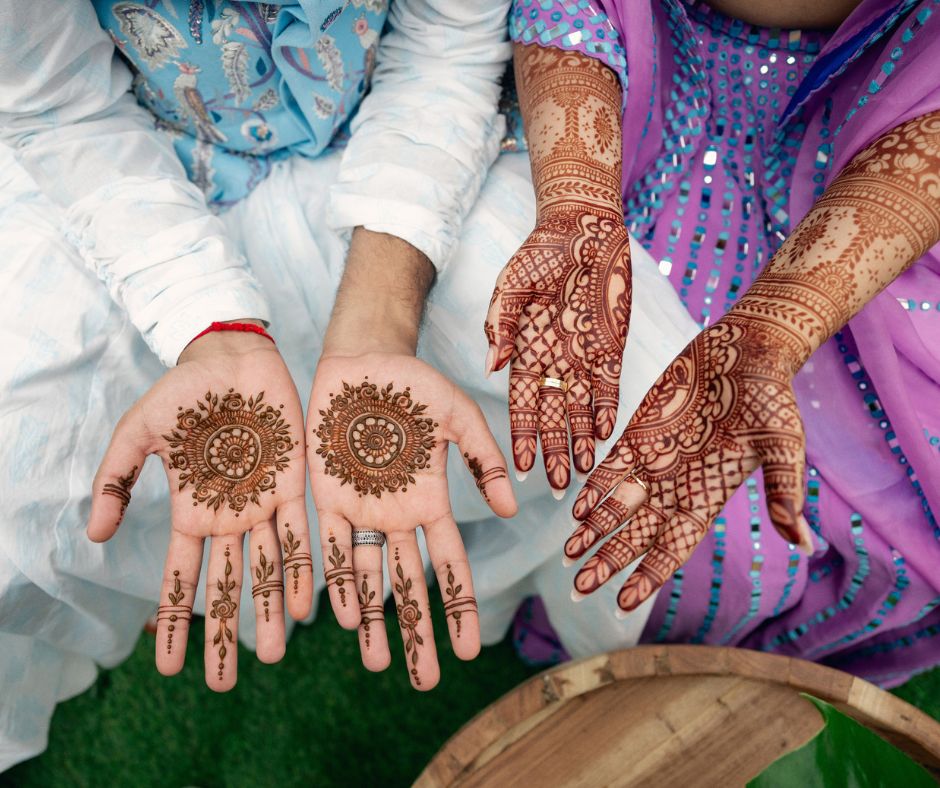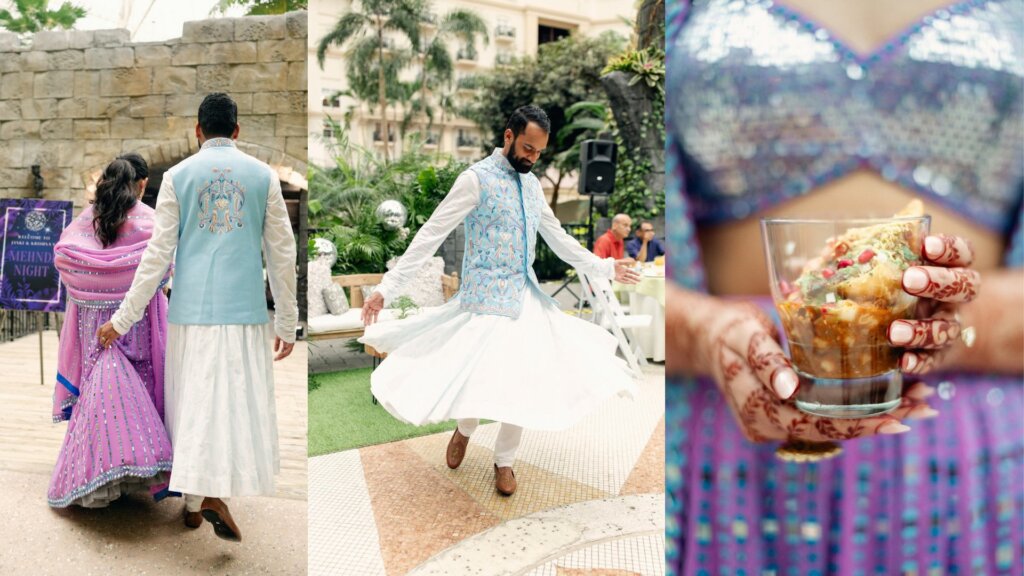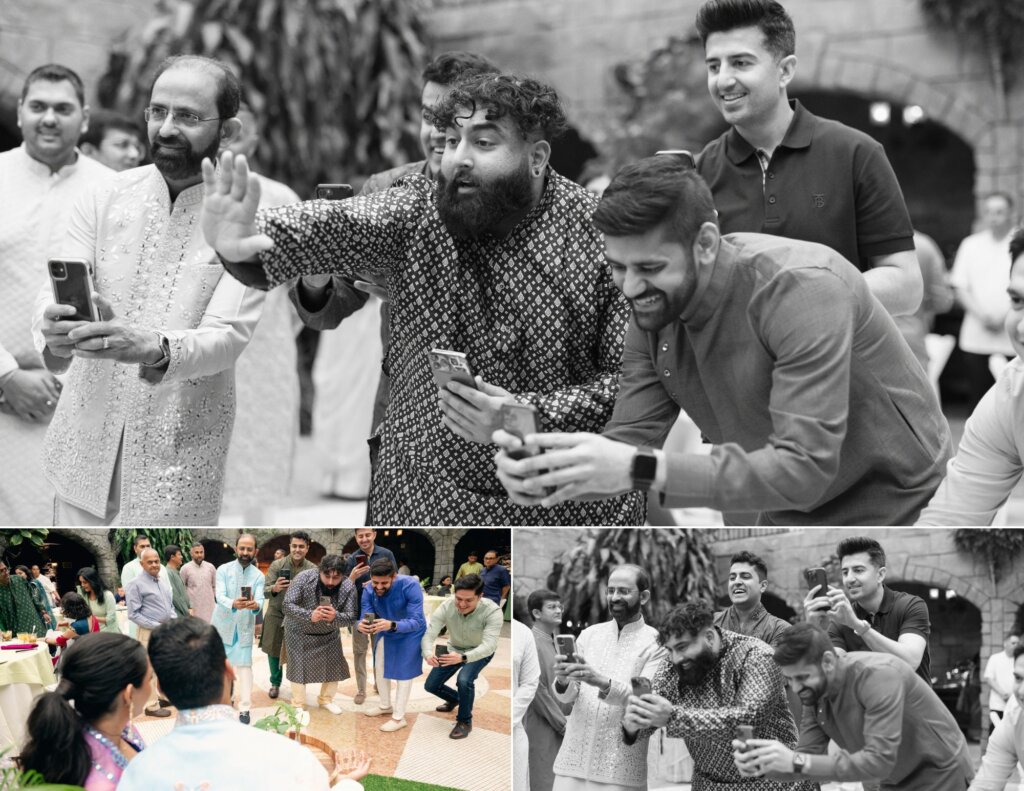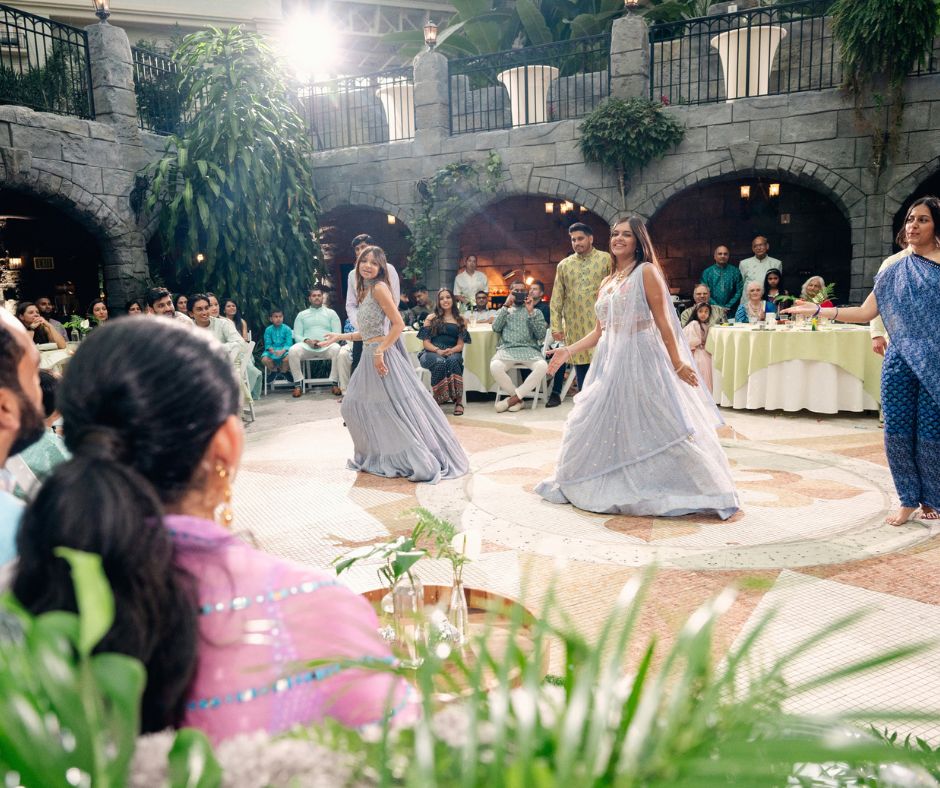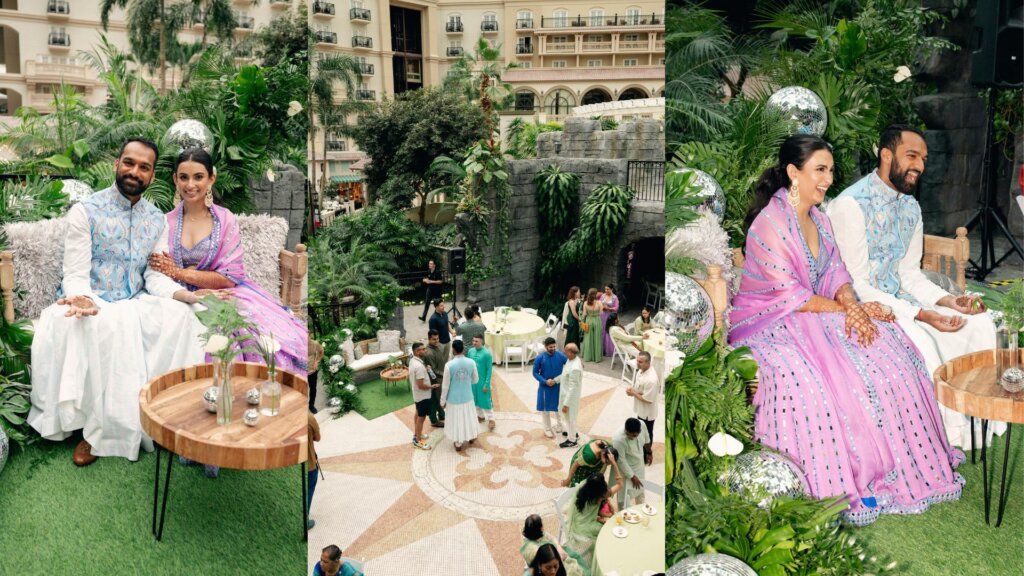 The festivities continued with the Garba Night, a lively celebration filled with vibrant colors and energetic dances. Both the bride and groom donned colorful coordinating outfits, reflecting the joyous spirit of the occasion. Janki's outfit, designed by Mayyur Girotra, radiated with shades of mint green, hot pink, blues, and purples, exuding elegance and charm. Her dramatic braid accentuated her striking look. Krishna looked equally splendid in his attire by Qbik, symbolizing unity and harmony.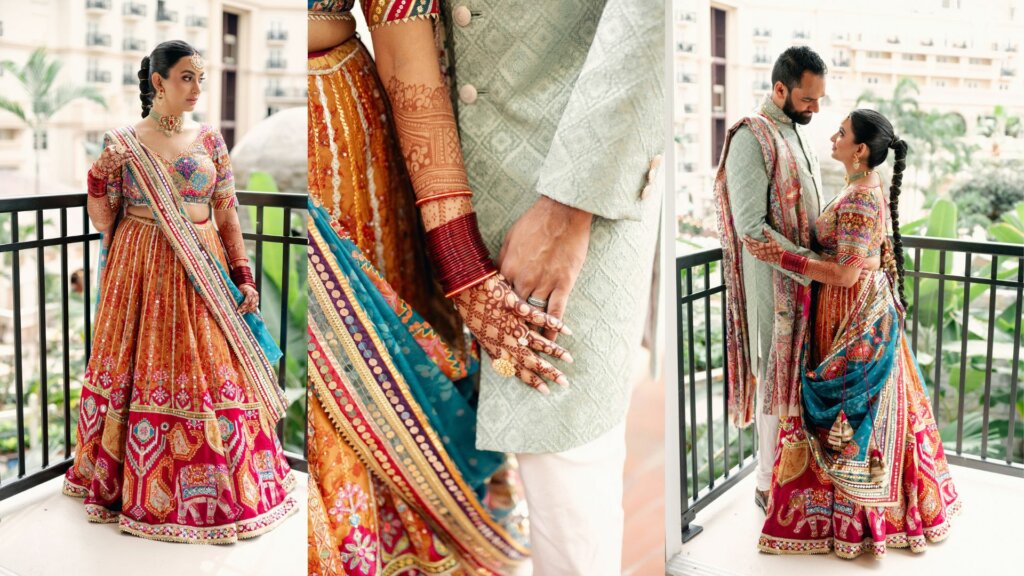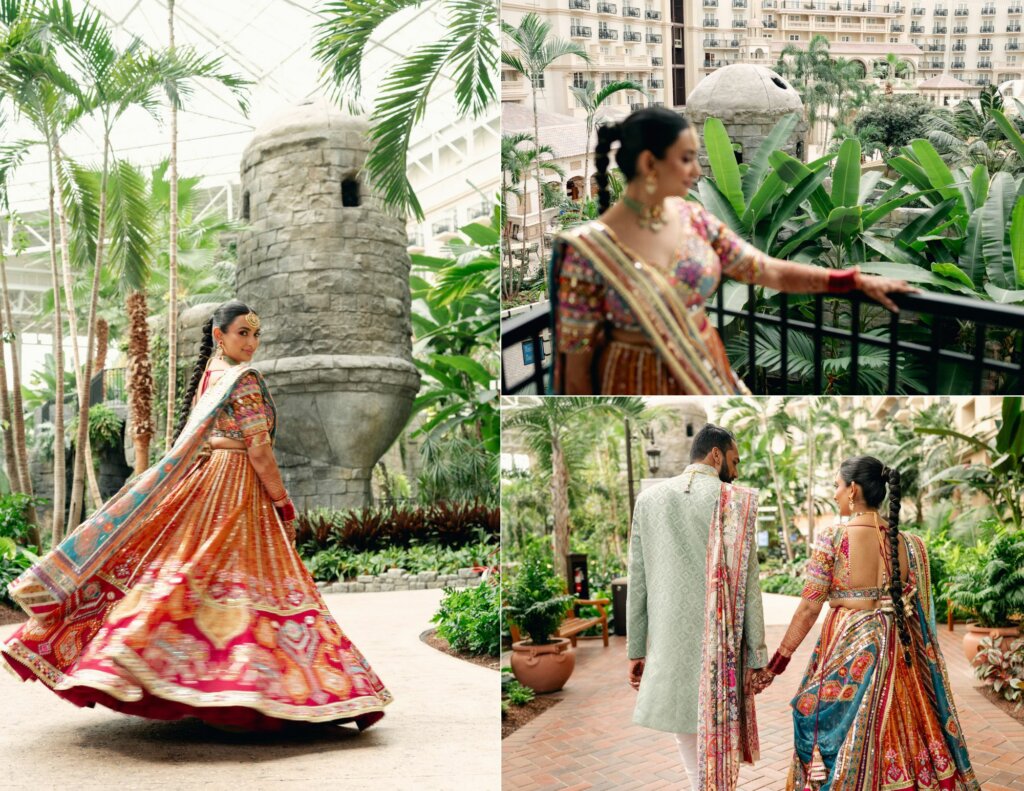 The Garba Night decor was a visual masterpiece, dripping in hues of hot pink, purple, and gold. The venue was adorned with roses and marigolds, which are considered auspicious flowers in Indian culture, symbolizing love, purity, and happiness.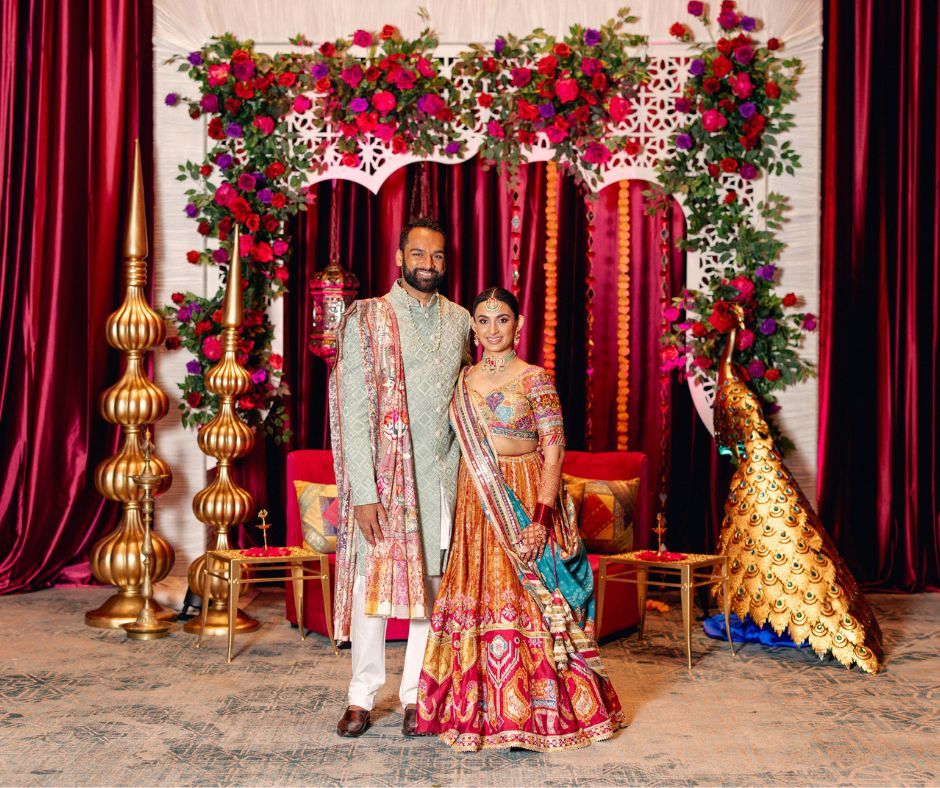 Garba is a traditional folk dance that originates from the state of Gujarat in India. In the context of Indian weddings, Garba Night serves as a pre-wedding celebration where family and friends come together to dance, sing, and celebrate the impending union of the couple. The circular dance symbolizes the cyclical nature of life and the eternal love between the bride and groom.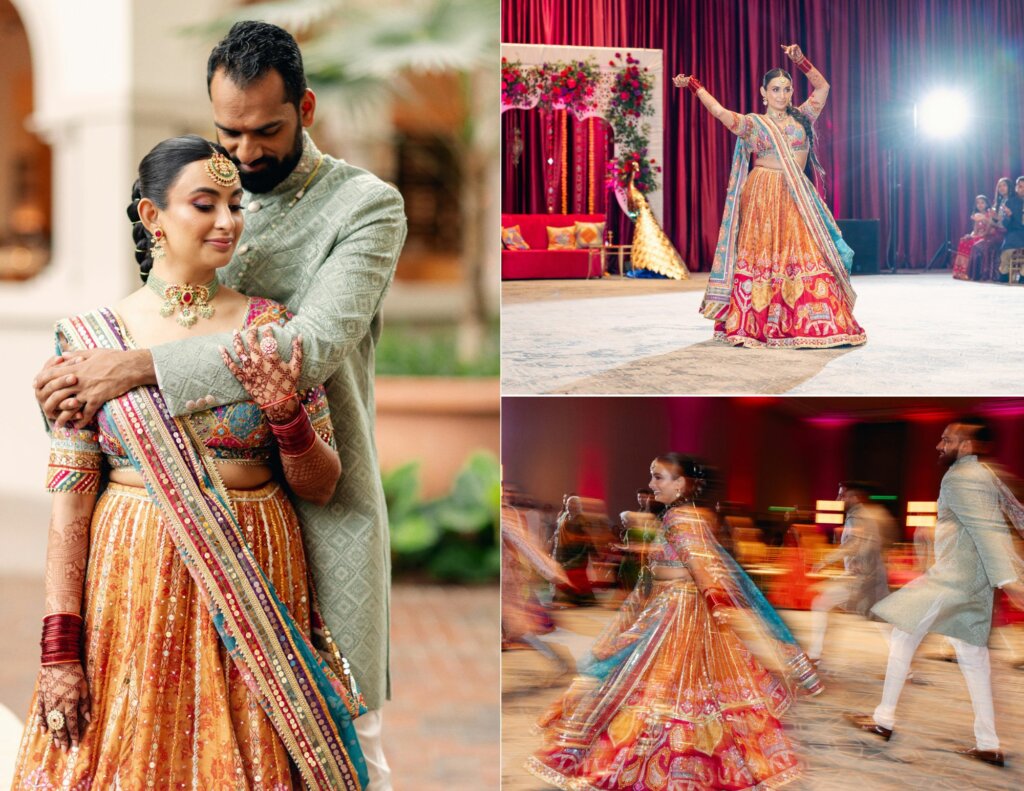 Janki and Krishna's luxury Indian wedding at Gaylord Palms Resort was a magnificent celebration of love and culture. The Mehndi event and Garba Night, held against the backdrop of this picturesque resort, showcased the rich tapestry of Indian traditions and the couple's deep connection. These events not only celebrated their love story but also paid homage to the vibrant customs that make Indian weddings so enchanting and unforgettable. As wedding planners, it was our privilege to bring their dreams to life and create memories that will last a lifetime.