We are so excited to introduce Umama & Amit to the Eventrics Indian Weddings family! They will tie the knot in May 2023 at the brand new Loews Coral Gables Resort, with their Sangeet at The Biltmore Miami. Let's get to know a little bit about this fabulous couple!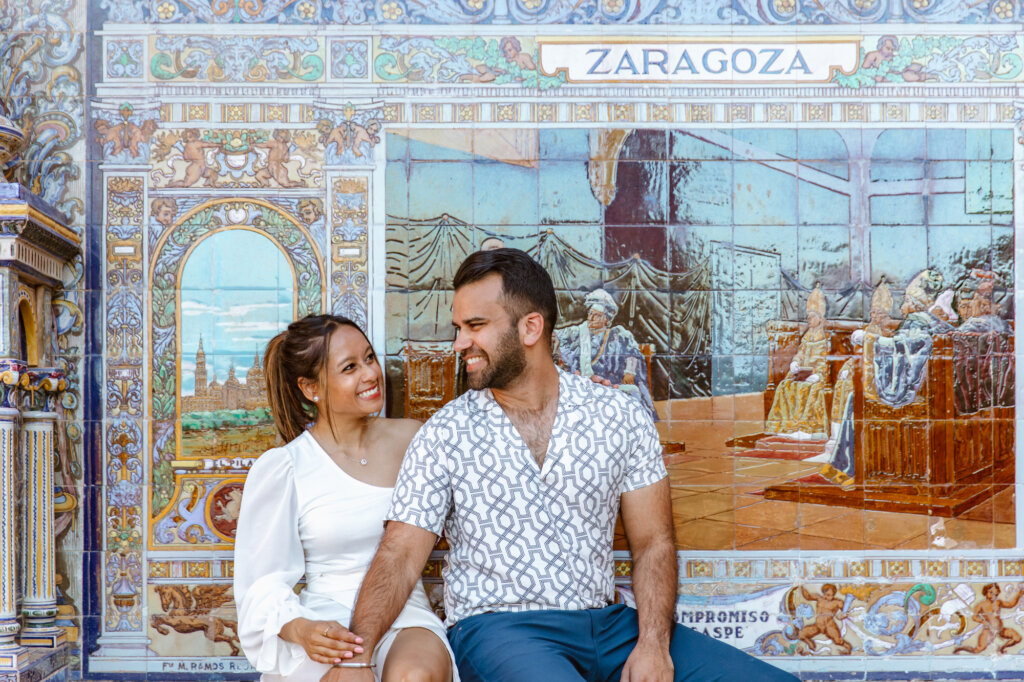 With Umama & Amit respecting each other's cultures & religions (Punjabi Hindu & Bangladeshi Muslim) they wanted to have a grand, yet intimate celebration of love in sunny Miami, Florida. Their inspiration for their wedding is taken from their personal travels to Spain & to Cuba – we can't wait for you to see how amazing this combination is going to be!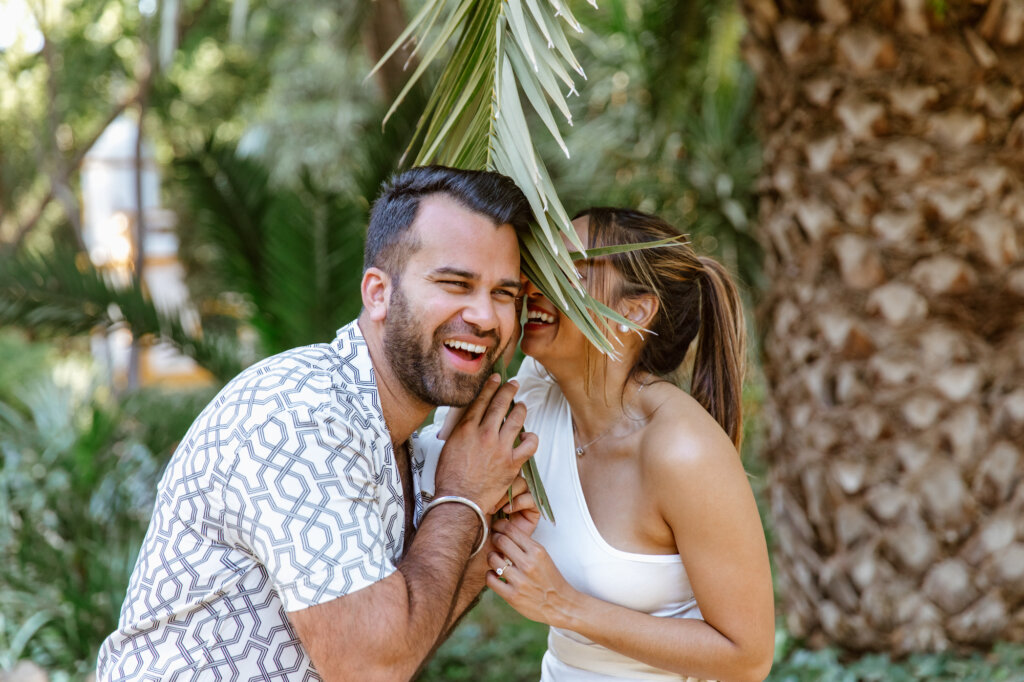 This adoring couple is so much fun, very open-minded, & extremely kind-hearted, with a passion for creative entrepreneurship, financial wellness, & travel. They have been so energetic & friendly throughout the entire planning process, that we can't wait to see their wedding dreams become a reality!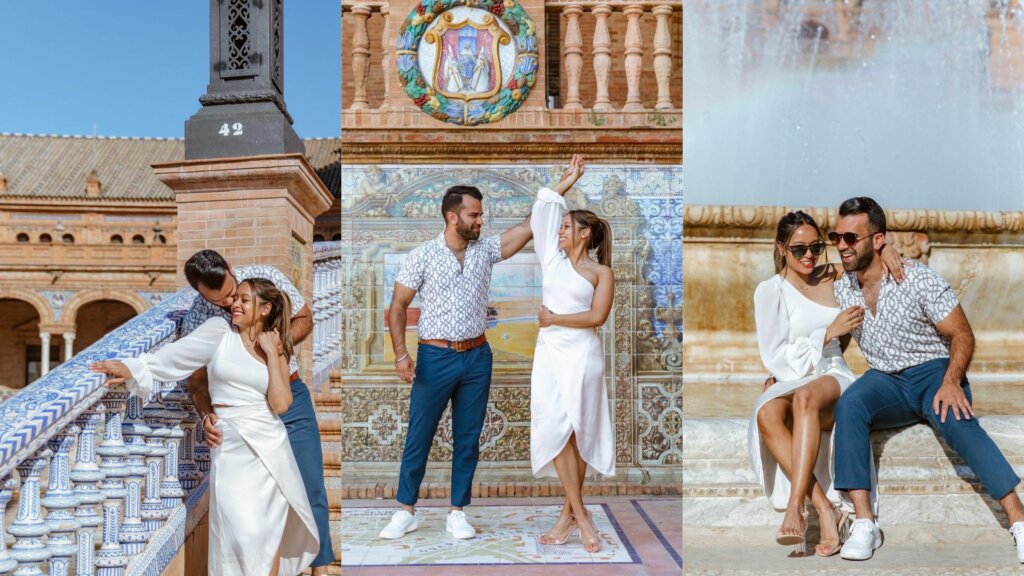 With their combined love for technology, is it any surprise that technology helped bring these two lovebirds together? Umama & Amit met on Hinge! Amit's Hinge prompt was "Tell me about a time you shattered a glass ceiling". Umama answered with, "Pitched my virtual reality game that creates regenerative energy footsteps for the ATL Airport + Super Bowl. Won with my amazing team :)" This set the foundation for them to break barriers & create magic for their communities & they're not slowing down any time soon!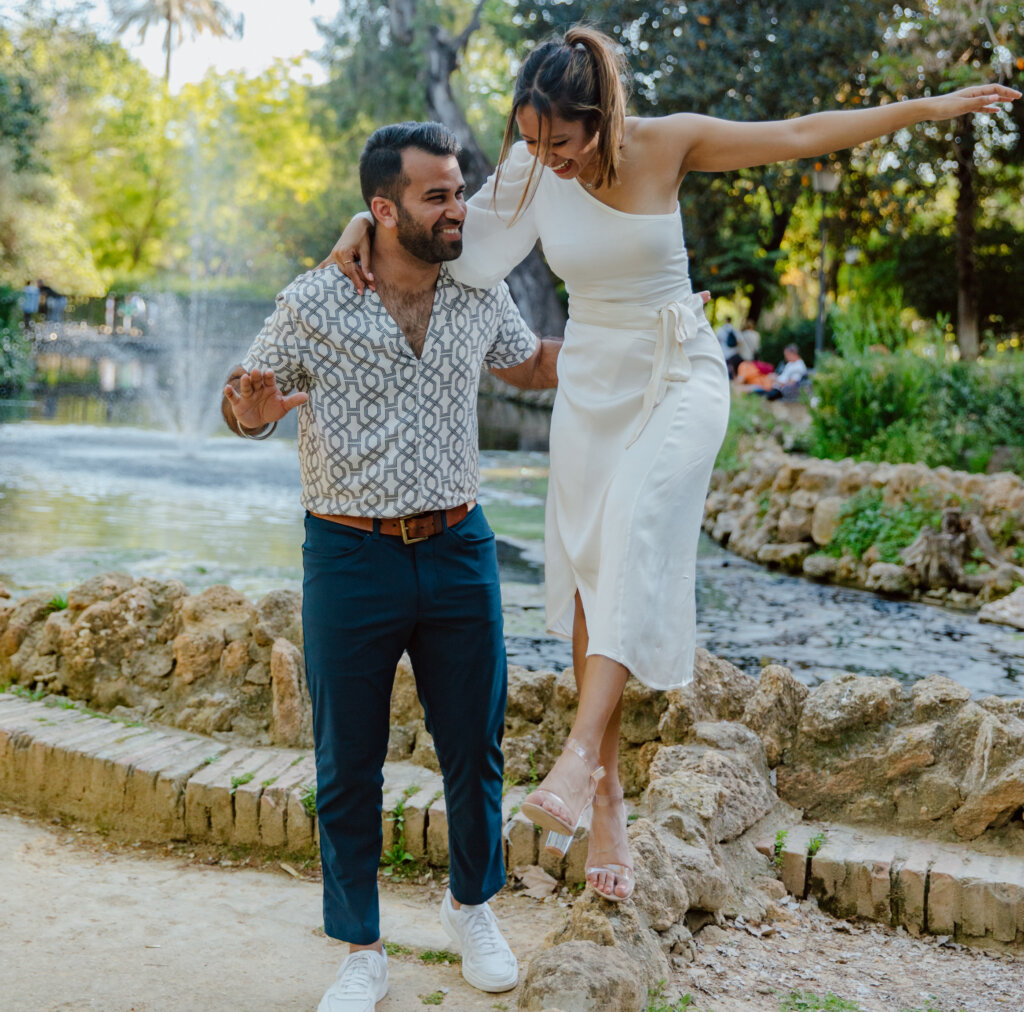 Before we dive into this amazing weekend full of celebrations, we love asking the couple what they're most looking forward to at their wedding & their answers were absolute perfection. Soon-to-be Bride, Umama, answered with: "Sharing our incredible love & energy with our friends & family. I want everyone present to discover all the forms of powerful love: self-love, timeless friendships, unconditional romantic love, & family's boundless love."
Soon-to-be Groom, Amit, answered with: "Dishing out as much love as I possibly can to all the guests, staff, & vendors that chose to invest their time in us." This sweet couple is so in love & wants to share it with the world & we love it so much! Make sure to keep an eye out on our Instagram page (@eventricsw) to see some behind the scenes sneak peeks of Umama & Amit's wonderful celebration of love!
To see Amit's incredible Shark Tank style proposal, you can see their proposal video here!