Eventrics Weddings recently traveled to Cancun, Mexico to gain insight on what the fabulous Palace Resorts can offer our Indian and Fusion clients.
One of my personal favorites that I had the pleasure of staying during my time in Mexico was the Grand at Moon Palace. The Moon Palace truly is a one of a kind property with over 1,300 guest rooms, 8+ delicious restaurants and indoor/outdoor activities, the Moon Palace can offer activities for an array of guests. While the resort was always busy with new guests everyday it still maintained a sense of intimacy – never feeling overly crowded.
After enjoying an incredible stay the Palace Resorts I felt compelled to do a write up on some of my personal favorite spaces this unique property has to offer!
Cusco – Rooftop
This event space overlooks the ocean and carries a great breeze to keep everyone comfortable. With an existing 4-post structure it imitates a modern style mandap! Touches of greenery and landscaping accent this space giving it a 'blank canvas' feel to bring in your personal touch!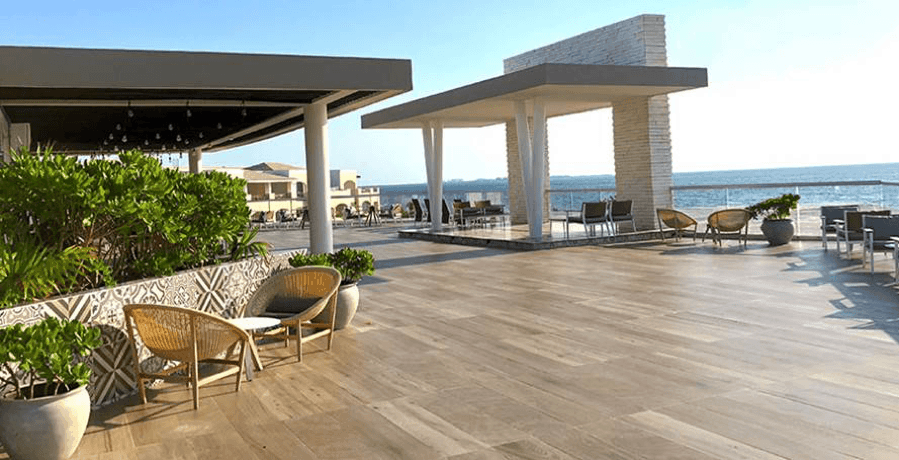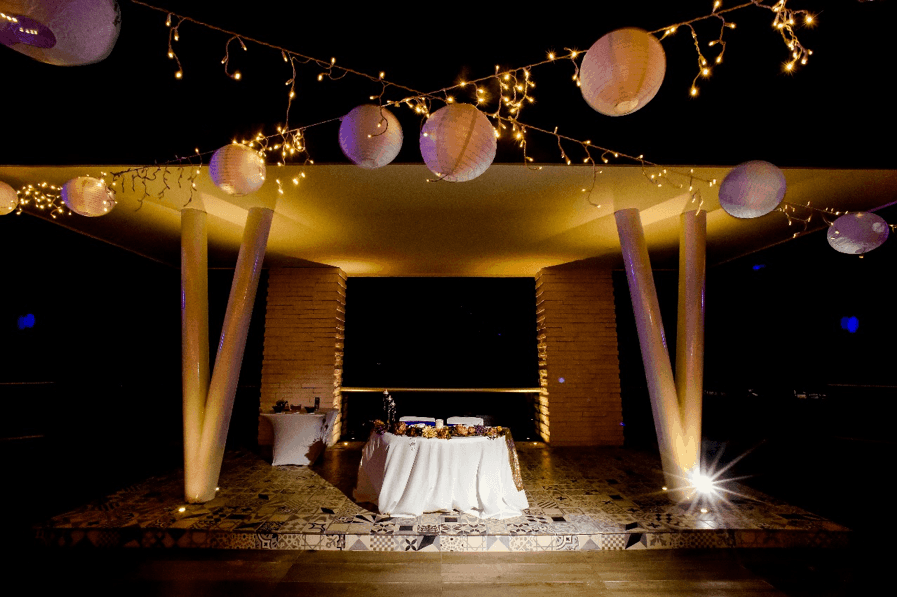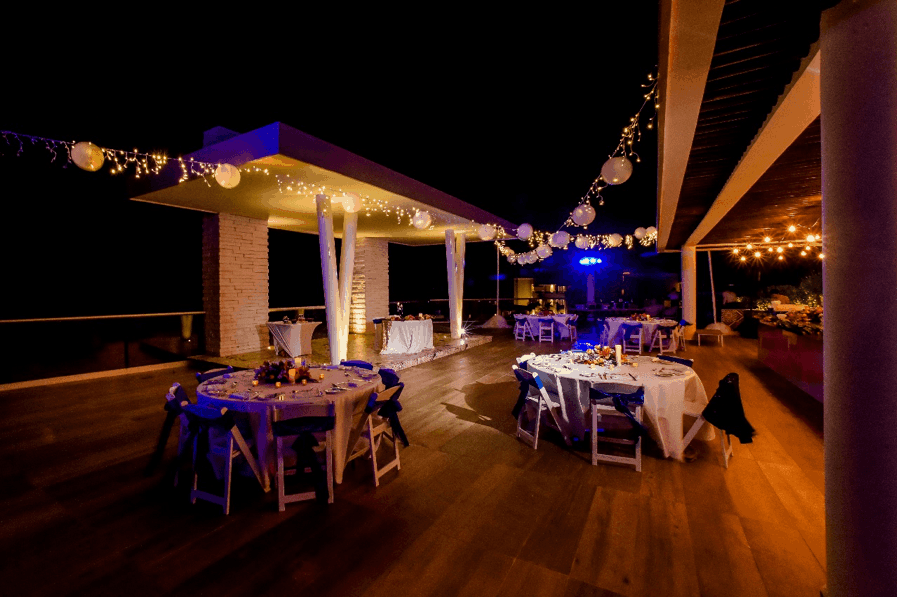 Grand Gazebo
Overlooking man made waterfall features, this location is perfect to host a ceremony or intimate cocktail reception.
Caribbean Beach – Ocean & Beach Access
Getting married on the beach is a couples dream! At Moon Palace, the sunsets are incredible offering a backdrop for you and your guests while saying your vows. This space is also perfect for fireworks – considering this splurge if you are hosting any events at this location.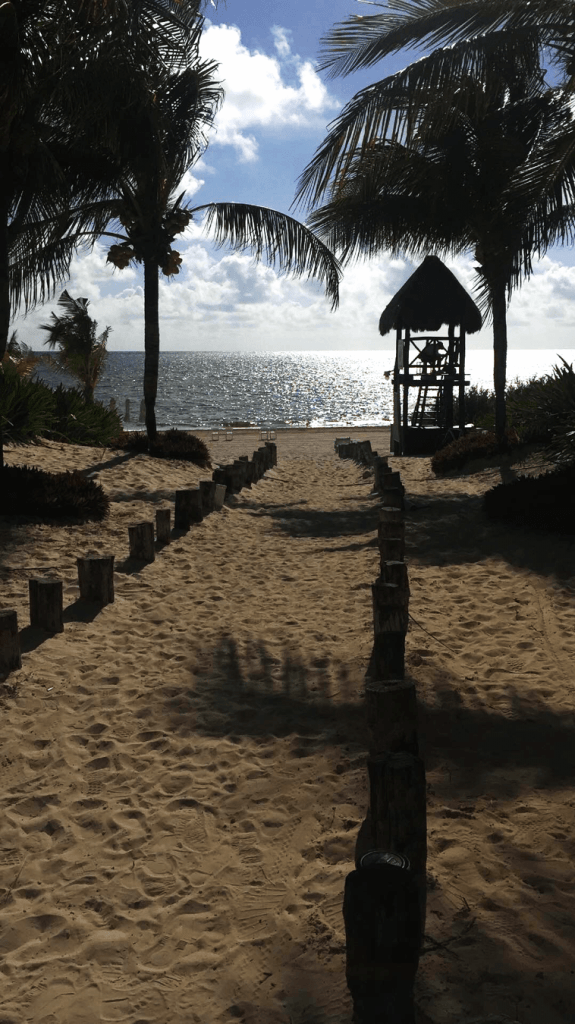 Tucan Gazebo – Ocean View with Air Conditioning
No need to imagine, the photos do the talking for this space. Host your ceremony overlooking the water while in the comfort of air conditioning. With floor to ceiling glass windows, there is a seamless design to this space that does not block this 360* view.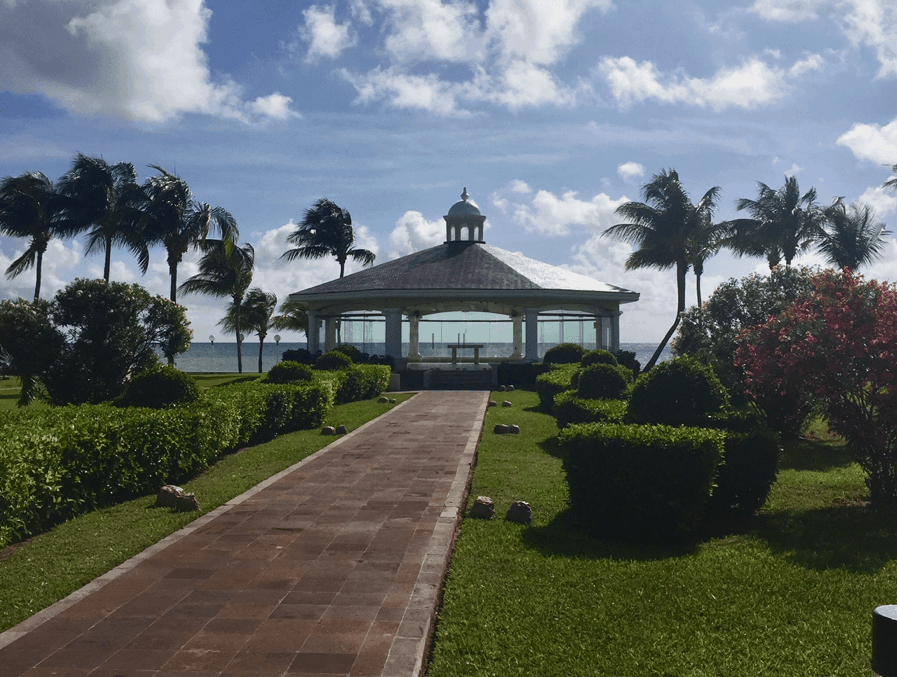 Bugambilias Gazebo & Terrace – Open Concept with Ocean View
For those planning during the cooler months, this location is perfect as you can feel the breeze throughout your ceremony space. The terrace space is just outside of the gazebo creating a perfect transition from ceremony to cocktails, or ceremony to lunch.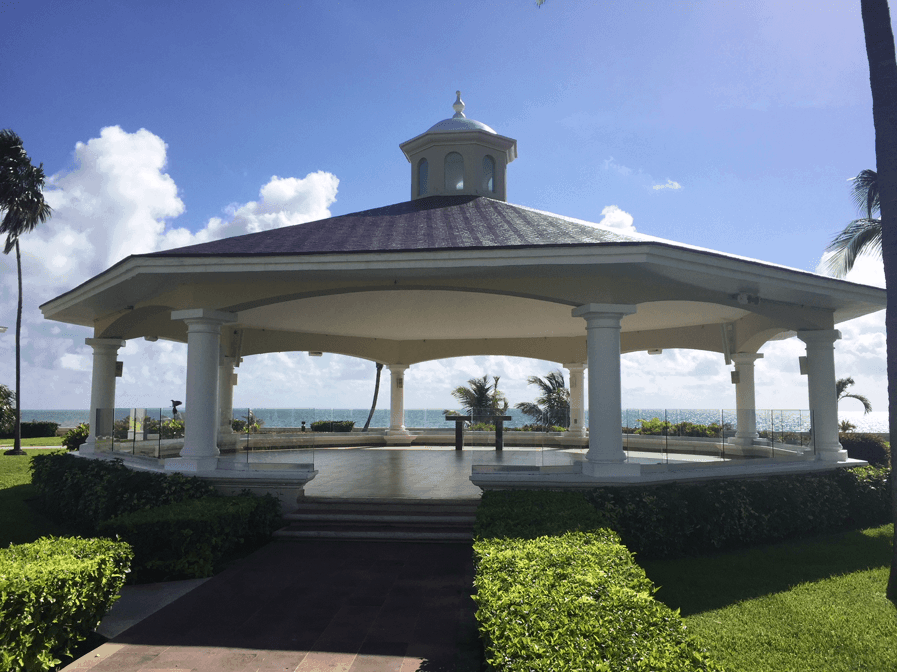 Chapel O The Immaculate Conception – Traditional Catholic Ceremonies
This space is reserved for those hoping to perform a traditional catholic ceremony. Similar to the Tuscan Gazebo this space includes air conditioning and floor to ceiling windows. An added feature to this space is the pews with kneelers for religious purposes.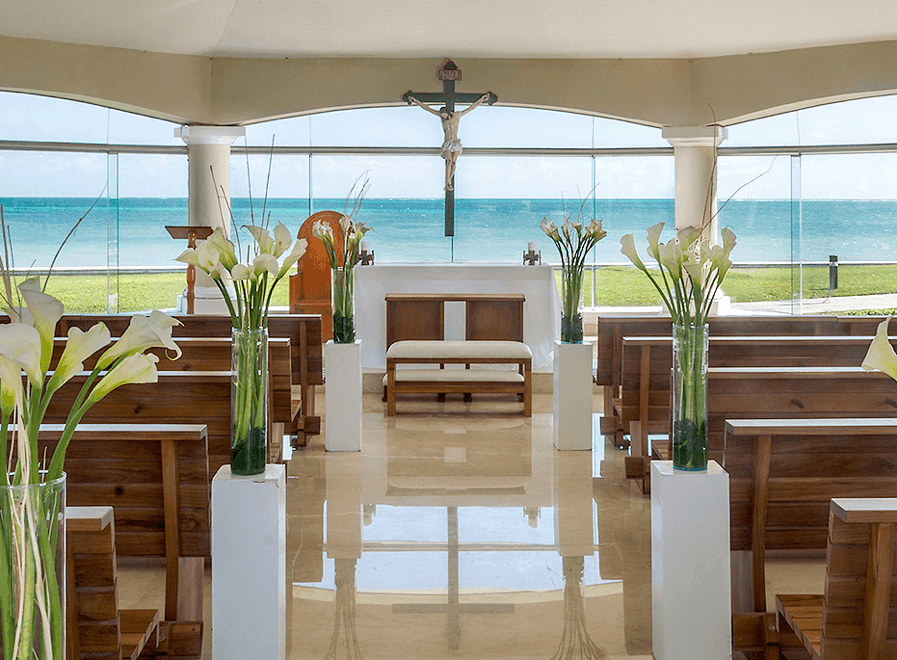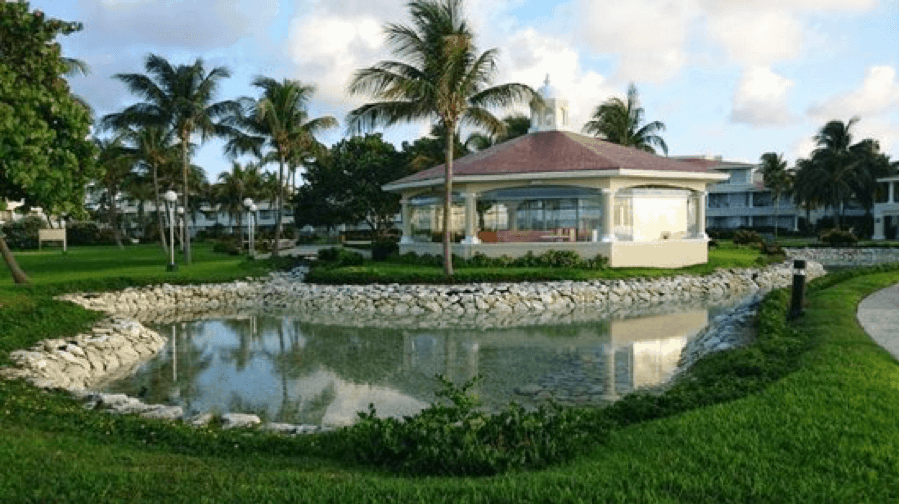 Chapel Garden – Outdoor Lawn Feature
Located just outside the chapel, this outdoor feature is filled with luscious greenery. Adding bistro/market lighting to this space for a cocktail or dinner reception creates a soft ambiance with ocean waves in the background.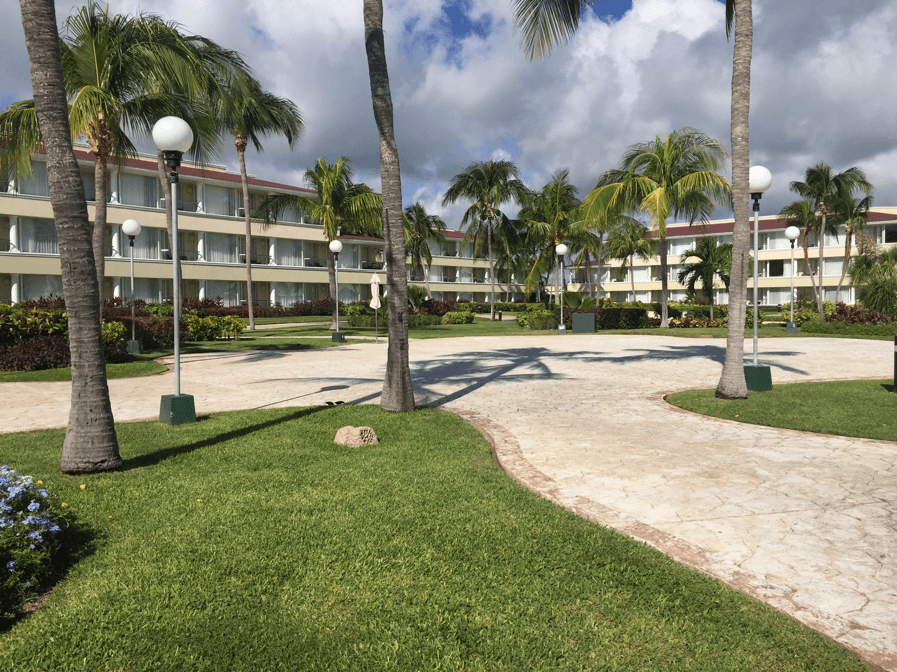 Lake Terrace, Venado Terrace & Tucan Terrace – Outdoors with Ocean View
Each of these terrace locations offer a gorgeous view of the ocean keeping your guests outdoors to enjoy the nightlife as the sun sets.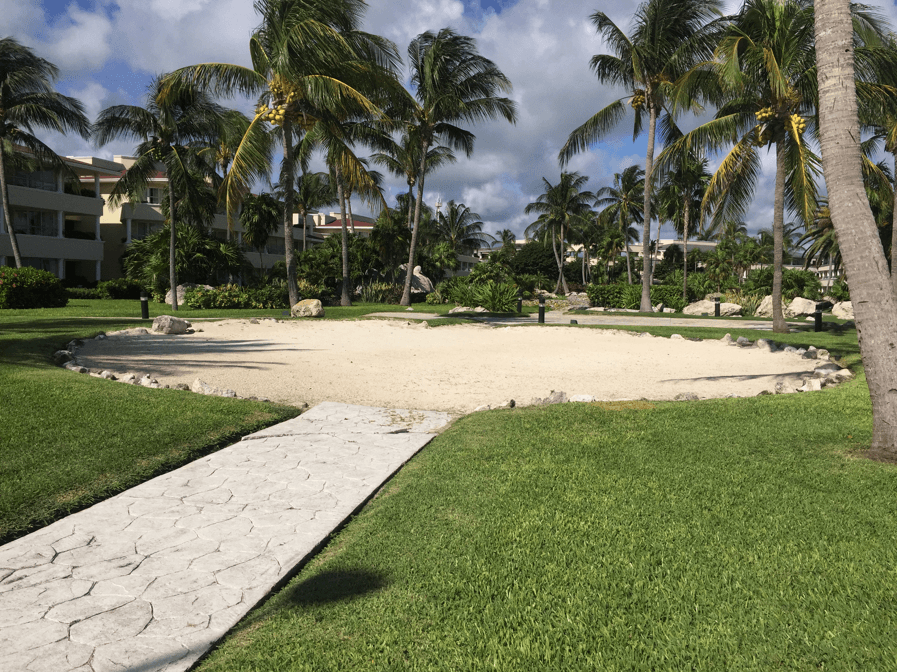 Ballrooms – Indoor
The party does not stop indoors – while outdoor receptions are full of fun, couples who would like to party later than 10:00 PM this is your calling! The indoor ballroom feature is perfect for those who indulge in decor and want to make the night live with lighting and music until the last person is standing.
Whether you are planning an indoor, outdoor, large or small event. The Grand at Moon Palace offers a variety of spaces that can accommodate your needs. Stay tuned for our next blog on Indian Weddings in Cancun, Mexico. Here we dive into vendors and relationships that Palace Resorts offer the South Asian community as well as fusion weddings.