When planning your wedding one of the top items to consider is beverages. From selecting an open bar, beverage package, or planning a dry wedding there are many decisions that need to be made. Here are some essential elements to consider when weighing the options for beverages at your wedding.
Budget
Liquor is normally one of the larger line items for any wedding. It is important to have your budget in mind when considering your venue, food, and beverage options.
Venue Guidelines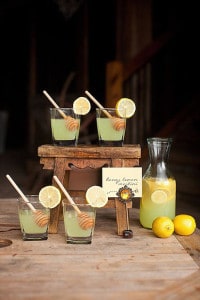 Understanding your chosen venue's alcohol policies and packages will be key in deciding how you will provide alcohol to your guests. All venues with existing bars will typically require you to serve beverages through them. Some venues will require you to purchase beverages through their providers. While other venues may allow you to bring in your own alcohol, we always suggest using businesses with liquor licenses in this instance.
Know Your Guests
If the majority of your wedding guests enjoy drinking alcohol, consider a bar package. A package will allow you to serve unlimited drinks to your guests over a pre-determined time period. This will ensure your bar costs will be at a set figure and that there will be no surprises.
If approximately half of your guests or less do not drink alcohol, consider paying by consumption. This will ensure you are not wasting money by paying for a liquor package for the entire guest count; however, you may run into some surprises if you underestimated your guests.
Do not feel obligated to provided alcohol if it goes against your personal values or religious beliefs. We would recommend a non-alcoholic specialty drink or an infused water station as beverage options in this scenario.
If looking to cut costs further, consider scaling back from a full bar to a beer and wine package.
Signature Drinks
Serving a signature drink is always a fun option for guests. Incorporate your theme or share your personality with your guests by highlighting your favorite alcoholic beverage. You could choose to only serve your signature drink or add it to your bar menu.
Dessert
Infusing desserts with alcohol is a unique and fun way to feature alcohol. This could compliment your signature cocktail by using your theme or favorite dessert.
As a Note
Some venues offer champagne toasts as part of their package. If a champagne toast is important to you, discuss this during contracting.
Schedule to have bars close during the transition from cocktails to dinner.
Inform guests 30 minutes prior to bar closing times.
Alcohol is fun when enjoyed responsibly, so remember to always have transportation options available for guests if needed.
While alcohol is enjoyed by most at the wedding, make sure you plan and manage it properly. Select the best alcohol option for you and your guests to ensure you have a fabulous wedding.