Today, we delve into the heartwarming engagement of Erica & Shahzaad,  a couple whose love has withstood the test of time. Set against the vibrant backdrop of Nashville, this tale of romance and commitment promises to leave you spellbound.
As Wedding Planners, we have the incredible privilege of weaving dreams into reality, orchestrating the symphony of love that accompanies two souls pledging their eternal devotion. Each couple we encounter brings a unique spark to the canvas, and today's story is no exception. The stars have aligned, leading us to the charming city of Louisville, Kentucky, where we will celebrate this remarkable couple's union.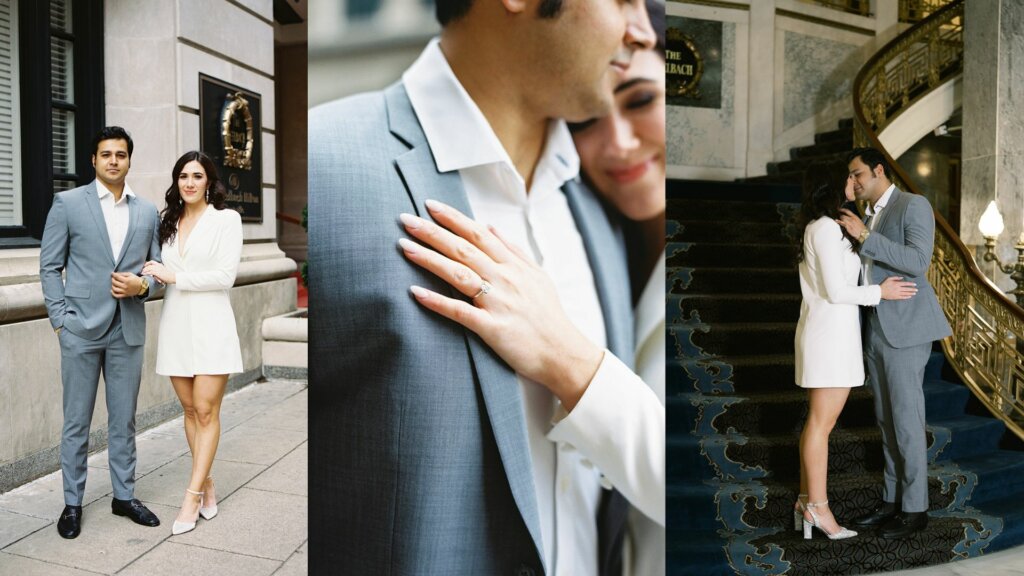 The foundation of their love story began six years ago, when they were both attending the University of Kentucky. Through life's twists and turns, their bond grew stronger, deepening with each passing day. Together, they embraced life's adventures, creating beautiful memories along the way. And now, they stand on the precipice of forever, ready to embark on a new chapter together.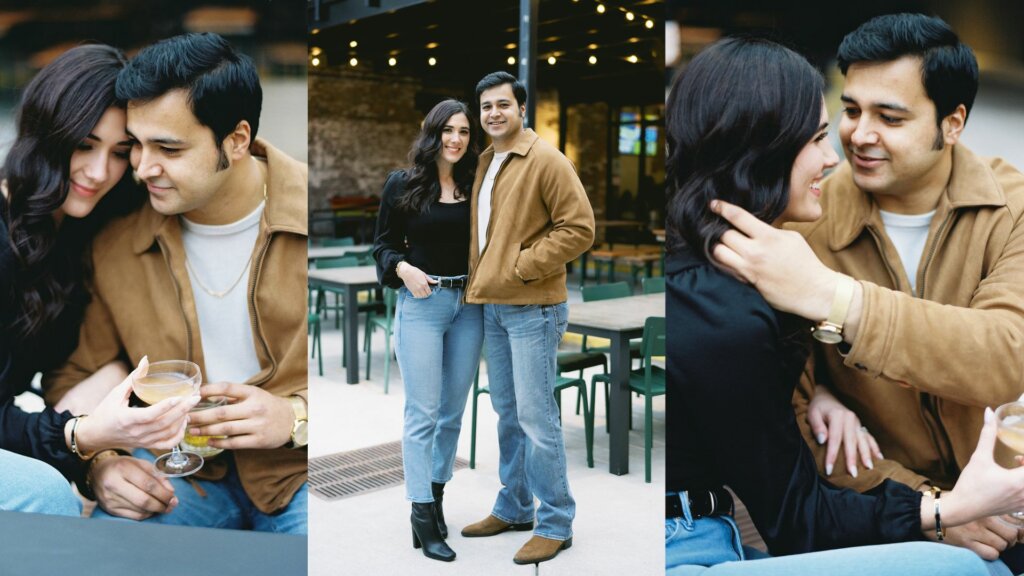 It all started in the heart of Music City, where the groom-to-be orchestrated an unforgettable proposal that would set the stage for their journey towards matrimony. Nashville, renowned for its soul-stirring melodies and vibrant culture, served as the perfect backdrop to ignite the spark that would forever illuminate their love story. With the city's energy and charm coursing through their veins, the proposal unfolded like a symphony of emotions, echoing through the streets and resonating in their hearts. At the time of the proposal, Erica was in Physician Assistant school and living in Nashville. Erica recalls, "Shahzaad secretly had a room decorated with photos of us, flowers, and champagne at the Thompson Hotel. The whole weekend was planned around "his cousins coming to visit Nashville" so I truly thought I was walking into their hotel room to meet them for the first time. After calling our family with the news, all of our friends in Nashville were waiting for us on the hotel rooftop. It was such a beautiful day and celebrating with friends made it even better!"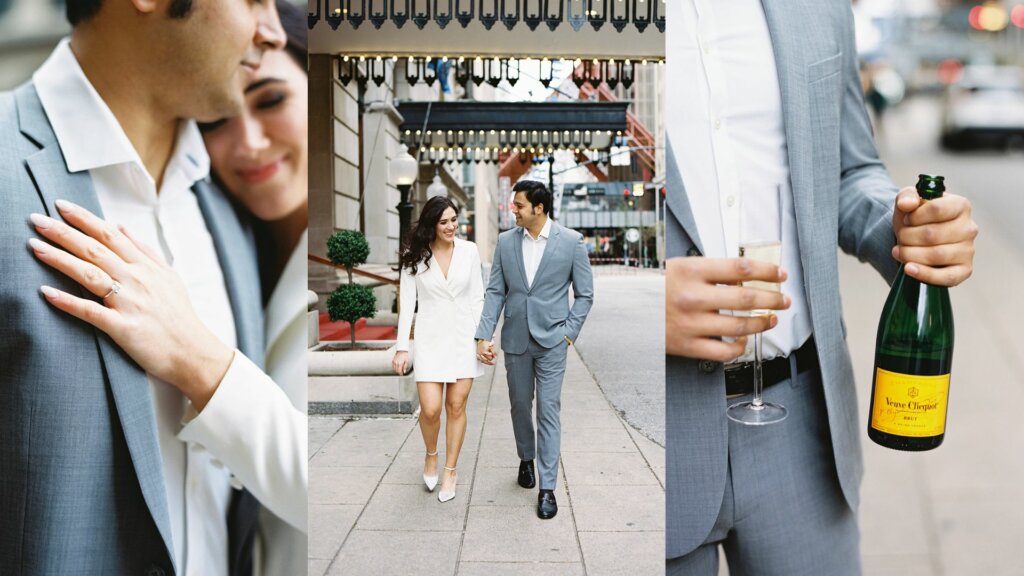 The significance of this engagement stretches beyond the borders of Nashville. It marks our first foray into the breathtaking landscape of Louisville, Kentucky. With its timeless elegance and rich heritage, Louisville stands as a testament to the charm of the South, providing the perfect canvas upon which our wedding planner's dreams can unfurl. As we navigate the uncharted waters of this city, we are captivated by the endless possibilities that lie ahead, eager to infuse this picturesque backdrop with the couple's unique love story.
Join us as we journey through the planning process, breathing life into their dreams, and crafting an unforgettable celebration of love. From selecting the perfect venue that pays homage to Louisville's history to curating a menu that tantalizes the taste buds, every element will be thoughtfully curated to encapsulate their love story.
Photo Credits: Tracy Burch Photography