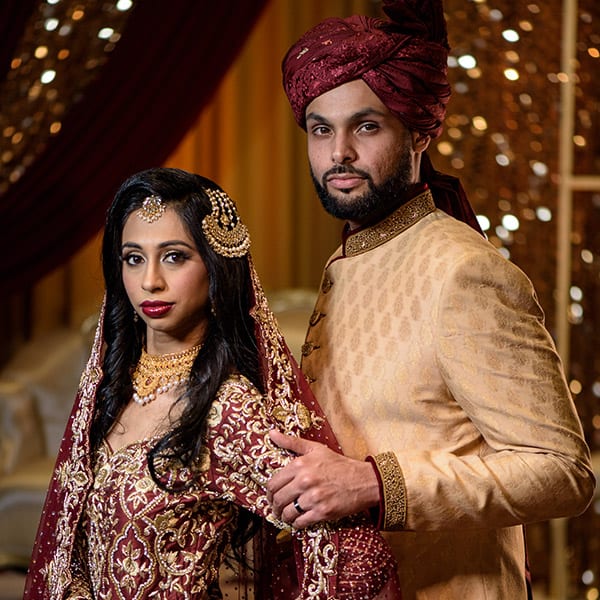 Favorite Detail: Stephanie and Zain's reception theme was a refined mix of deep red and gold hues. Choosing wedding/reception colors are important when wanting to establish an overall mood and theme for your special day. Variations of red are said to spark passion and sophistication while gold gives off a luxurious, traditional elegant vibe. The combination of these two colors couldn't have been more perfect for their beautiful wanderlust theme.
Fusion Tip: When planning your fusion wedding, you'll want to include a few unique traditions, but also consider overlapping traditions or rituals and make it your own! To help guests from different backgrounds feel included and understand these important customs, you can provide a ceremony guide so that they can easily follow along.
Venue: Grand Hyatt Tampa Bay / Sacred Heart Catholic Church
Design: Tas Events and Design
H&M: Michele Renee
Photo: Asaad Images
Video: NSPG Media
I hired Eventrics to plan my big, weekend-long Indian-Catholic/Pakistani-Muslim fusion wedding, and I am so glad I did. I would hire them again in a heartbeat.