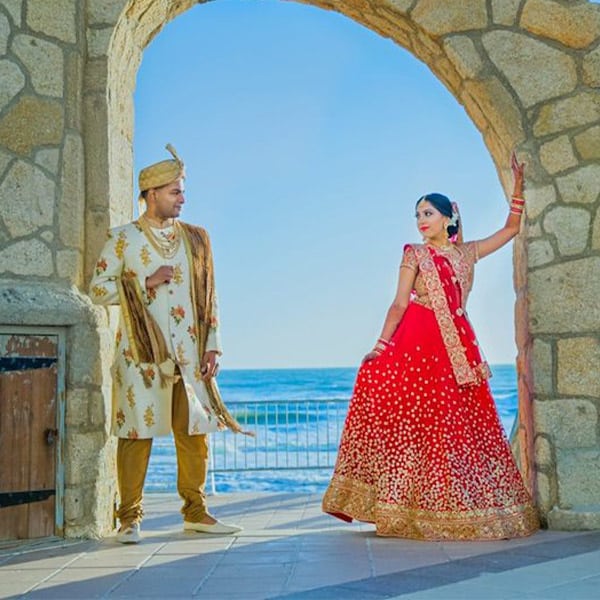 Favorite Detail: First look took place on the beach and in Florida that is a win for any wedding! We loved the way the photographer captured this couple and better yet, it was the backyard for the resort!!
Planning Tip: With over 400 guests, we had to strategically place food and beverage stations accordingly. It was important to us and the family that these two items were easily assessable for all guests.
Venue: Hilton Daytona
Photographer: Amita S. Photography
Designer: Nikun Events
"Working with Eventrics was amazing. Brittany was very organized and helped us at every step of the way leading up to the events..."