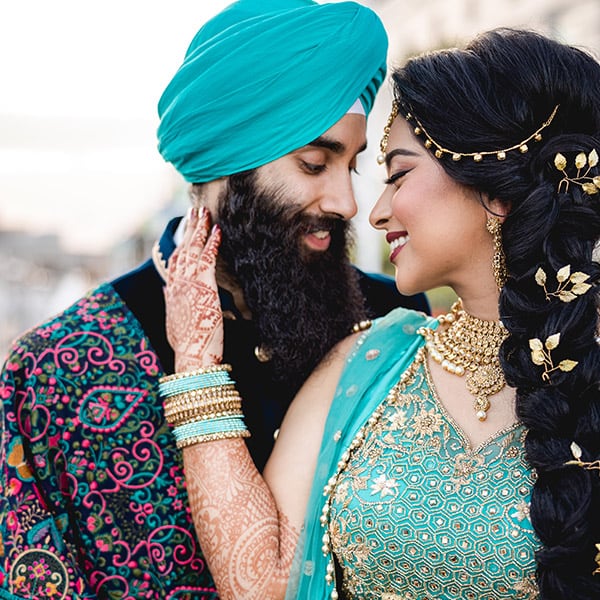 Favorite Detail: One of our favorite moments of Poonam & Sahebjit's wedding was when they played live music together at the ceremony while Poonam sang the Kirtan.
Pro Tip: Schedule in time with your girls on your big day. Whether it's having a first look with the special women in your life or creating fun photos with your bridal party.
Pro Tip: Creating a budget outline is one of the first steps to planning and is a vital part of the process. This helps you determine your guest count, overall number of events to host and how to arrange each meal/hospitality feature.
Venue: Tampa Marriott Water Street
Design: Suhaag Garden
Photo/Video: Infinite Loop
H&M: Michele Renee
Our daughter had met Brittany and Melinda well before we signed up with them, and fell in love with them instantly.