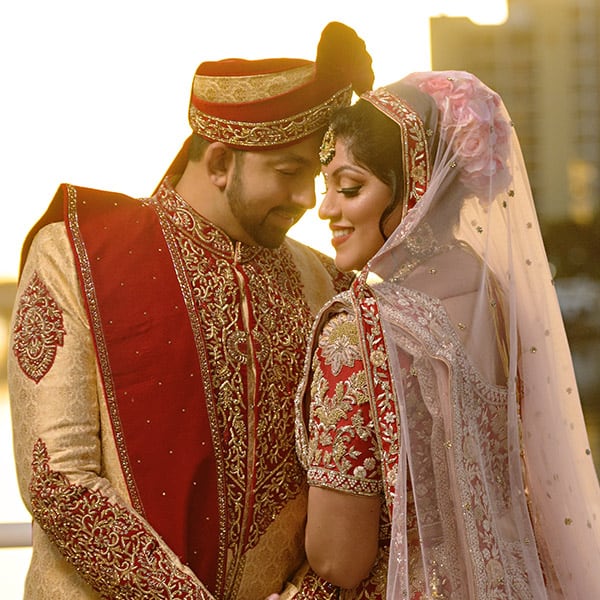 Favorite Detail: The starlit LED dance floor for their reception was a magical way to give the room some sparkle.
Pro Tip: When hosting a baraat celebration that involves a live animal it is always important to check with that particular city's rules and regulations and if a permit is required.
Venue: Hilton Downtown Tampa
Design: Suhaag Garden
Photo: Asaad Images
Video: AMZ Cinematography
H&M: Michele Renee
I'm so grateful for the Eventrics team! They were an absolute dream to have for my wedding.